Fifty years ago, today, man walked on the moon.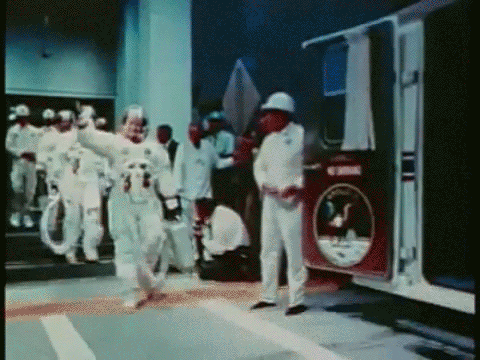 So put down the mini computer that you hold in your hand and just think how mind-blowing it is that FIFTY years ago two men walked on the moon.
People designed and built a machine to keep men alive in space. People figured out all the crazy variables involved in space flight. People did this at their 9-5 job in a time before:
soft contact lenses
airbags
9-1-1
They put man on the moon and brought them home…alive! That one step is proof scientists, mathematicians, engineers, pilots, and explorers can accomplish anything. Apollo 11 .
I had planned to share reviews on four stories to celebrate the anniversary of the lunar landing. I managed to get Hidden Figures and The Martian up on the site. I am still reading the other two! And these reviews will be up soon. (A Man on the Moon is 600 pages long. This will take time.)
Keep reading. Keep learning. And keep striving to branch out and explore all the world, and space beyond, has to offer. Happy reading!
Lindsay